Empowering You To Be Your Best
Our state-of-the-art practice ensures you get the highest level of orthodontic care with the latest treatment solutions available. Dr. Tim's patients and their families warm quickly to his personality! Maybe it's the crazy hat wall, but as Dr. Tim states on his biography page, you'll never meet another orthodontist who's quite like him.
Leading Edge Orthodontic Technology
Visiting the orthodontist is very different than it has been in the past. There are now many treatment options (the process by which teeth are moved) available today.
Some of these options include state-of-the-art metal and ceramic braces as well as, Invisalign, removable clear aligners for patients who are self-conscious about wearing braces. Every patient is unique and requires their own individual treatment plan and in orthodontics, one size does not fit all! At Empower Orthodontics, we're patient-driven, not appliance-driven, and we will guide you through the process of selecting the best treatment option for your orthodontic needs.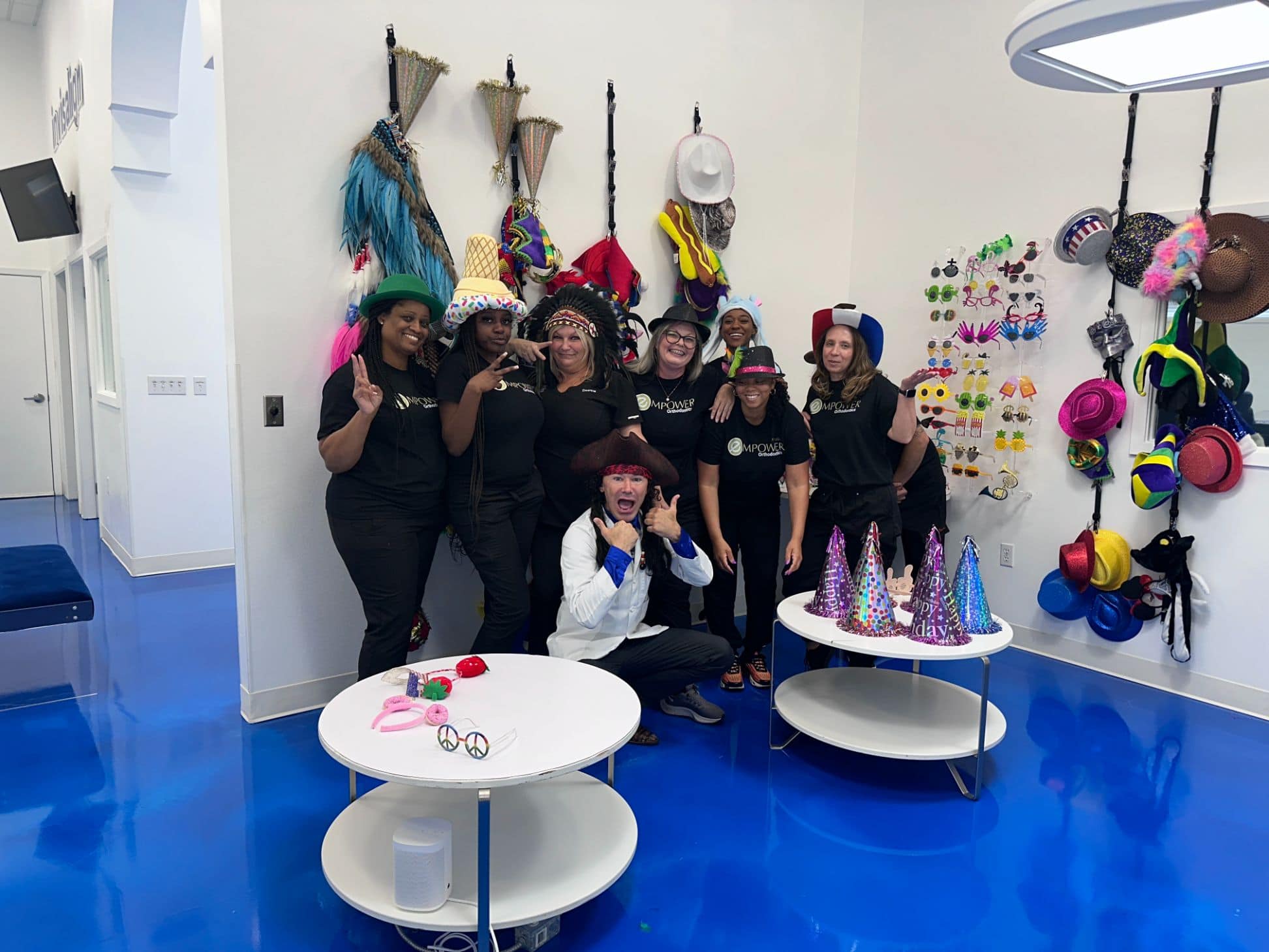 Experience the Difference
Dr. Tim heads an orthodontic team that is friendly, knowledgeable, committed, and very enthusiastic about helping you from the moment you walk in the door until treatment is completed.
We are respectful of your appointment time. We do our best to stay on time so you can too! Once a week, evening hours are offered for your convenience.
We have also started seeing patients even later to accommodate those with busier schedules! Two Wednesdays a month we offer appointments until 7:00 p.m. to ensure we have availability for any schedule.
Our goal is to make orthodontic treatment affordable for everyone. We offer multiple payment options with interest-free financing and family member discounts. We are always available to answer any questions or concerns you may have to expedite the process.
We offer our "Best Price Guarantee" meaning we will beat any written quote by 5% for the same professional services. We want you to know you're getting the best value for your investment.
We offer a $1500-off Hero's Discount for service members including police, firefighters, teachers, healthcare workers, and dental staff.
We also do $100,000 each year in free treatment to foster children, children of people who die in the line of service, and also children whom teachers recommend.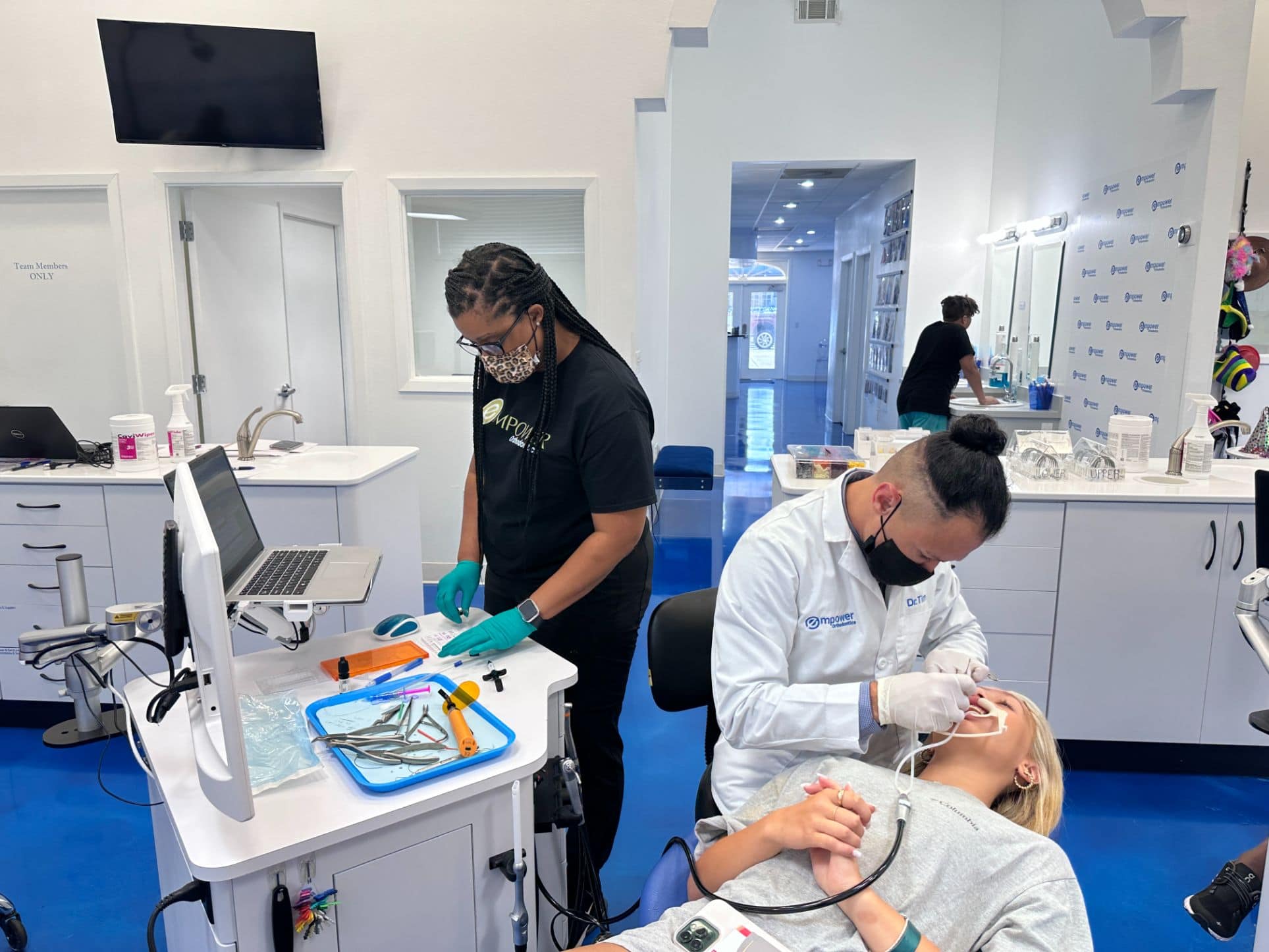 Board-Certified Orthodontist
Did you know only 1 in 3 orthodontists are Board Certified?
Dr. Tim has been a diplomat of the American Board of Orthodontics since 2013!
We know you wouldn't choose a physician who was not Board-Certified, so why choose an orthodontist who is not Board-Certified? Board certification takes years to accomplish and is comprised of nine distinct steps in the examination process which can take hundreds of hours of the doctor's time during and/or after residency. Besides written and oral exams, to be Board-Certified, an orthodontist must present many cases they have completed to prove their clinical competency. Those cases are closely scrutinized by the experts in that field, and the orthodontist must defend those cases from the diagnosis to the conclusion.
Less than two-thirds of orthodontists have never passed the extensive examination process, and certification ensures that your orthodontist is committed to excellence. In addition, certification must be renewed every 10 years to ensure the orthodontist's skills stay top-quality.
An Elite Group
The American Board of Orthodontics (ABO) is the only certifying board in the specialty that is recognized by the American Dental Association. The ABO was founded in 1929 and is the oldest specialty board in dentistry. The board's purpose is to elevate the quality of orthodontic care for the public by promoting excellence through certification, education, and professional collaboration.