Your First Visit
What To Expect
Located on the inside corner of the Tyler Square Shopping Center in Covington, we will be waiting with smiles and open doors at Empower Orthodontics. First visit consultations usually last about an hour and same-day starts are usually possible. We can't wait to welcome you to our office!
Here's what to expect on your first visit with us:
Welcome introduction by Dr. Tim himself and a tour of our sweet office
Photos and X-rays taken, uploaded to software and printed for you
Clinical orthodontic examination by Dr. Tim to personally discuss treatment needs and wants with the pros and cons of each, and answer any questions
Conquering any financial obstacles holding that smile back, reviewing office policies, making down payments, and setting up bank auto-drafts
For same-day starts with braces, nothing should hurt during this appointment! First, we put something in your mouth to keep everything dry (the glue we use doesn't work well if wet), then we clean the teeth, put our special conditioner on them, and place the brackets one by one, one quadrant at a time. Dr. Tim shines his special light on each bracket to make it stick to the tooth and your braces are done. Then we show you how to brush and floss with braces, how to wear rubber bands if needed, and schedule you for your next visit. Welcome to the family!
For same-day starts with Invisalign, nothing should hurt during this appointment! First, we take some impressions, and then Dr. Tim makes detailed notes about the movements needed for each tooth and all that is sent to Invisalign. Dr. Tim then goes back and forth with Invisalign modifying your desired smile outcome until he loves your smile. Then trays are manufactured and sent to the office. Some tooth movements require small bumps of tooth-colored material to help "grab" the tooth so a particular movement can be achieved and these are placed at your first tray delivery appointment.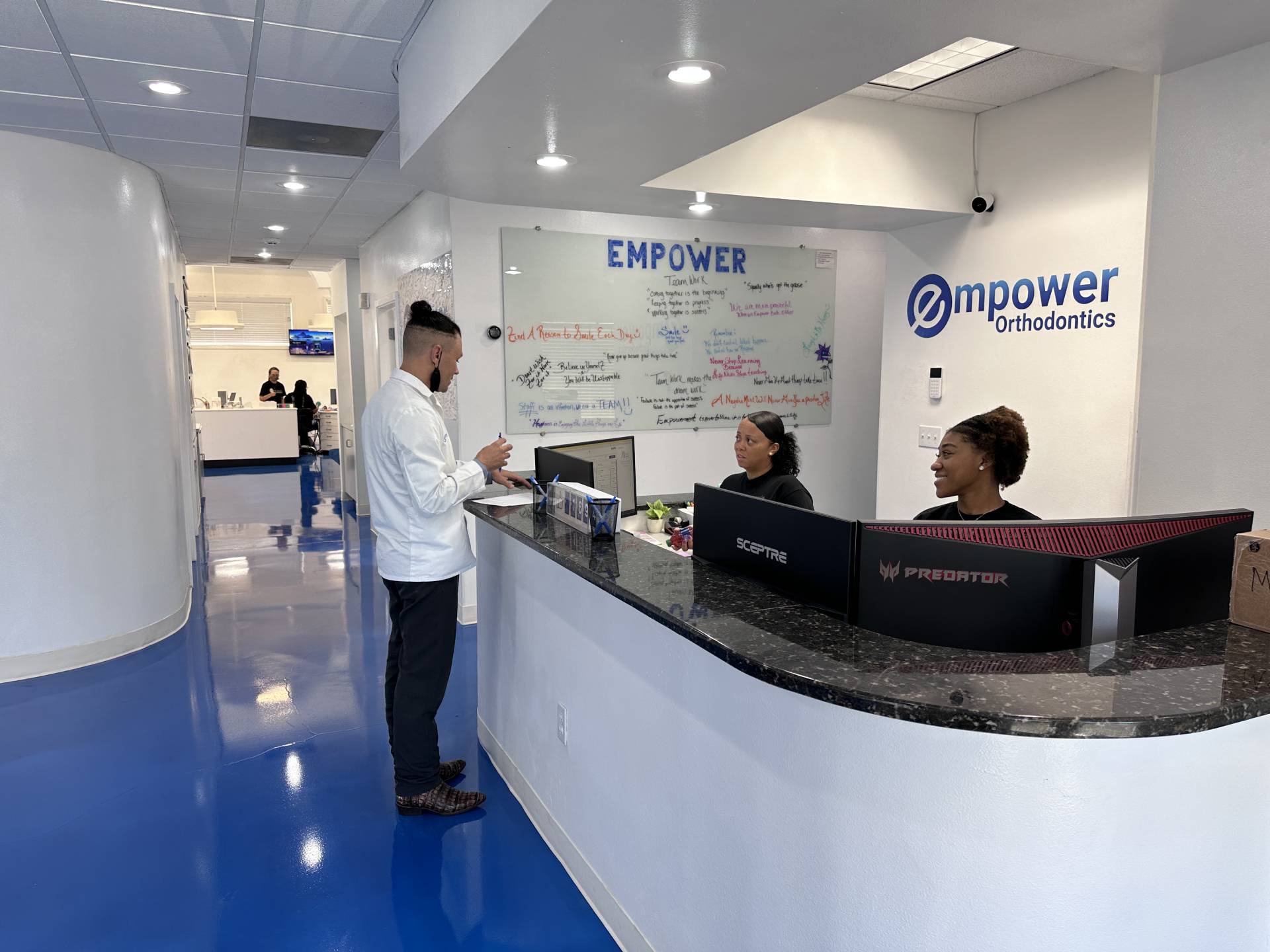 Patient Forms
Please take a moment to fill out our new patient forms prior to your first appointment with us. If you have any questions, please reach out to our team and we will be happy to assist you!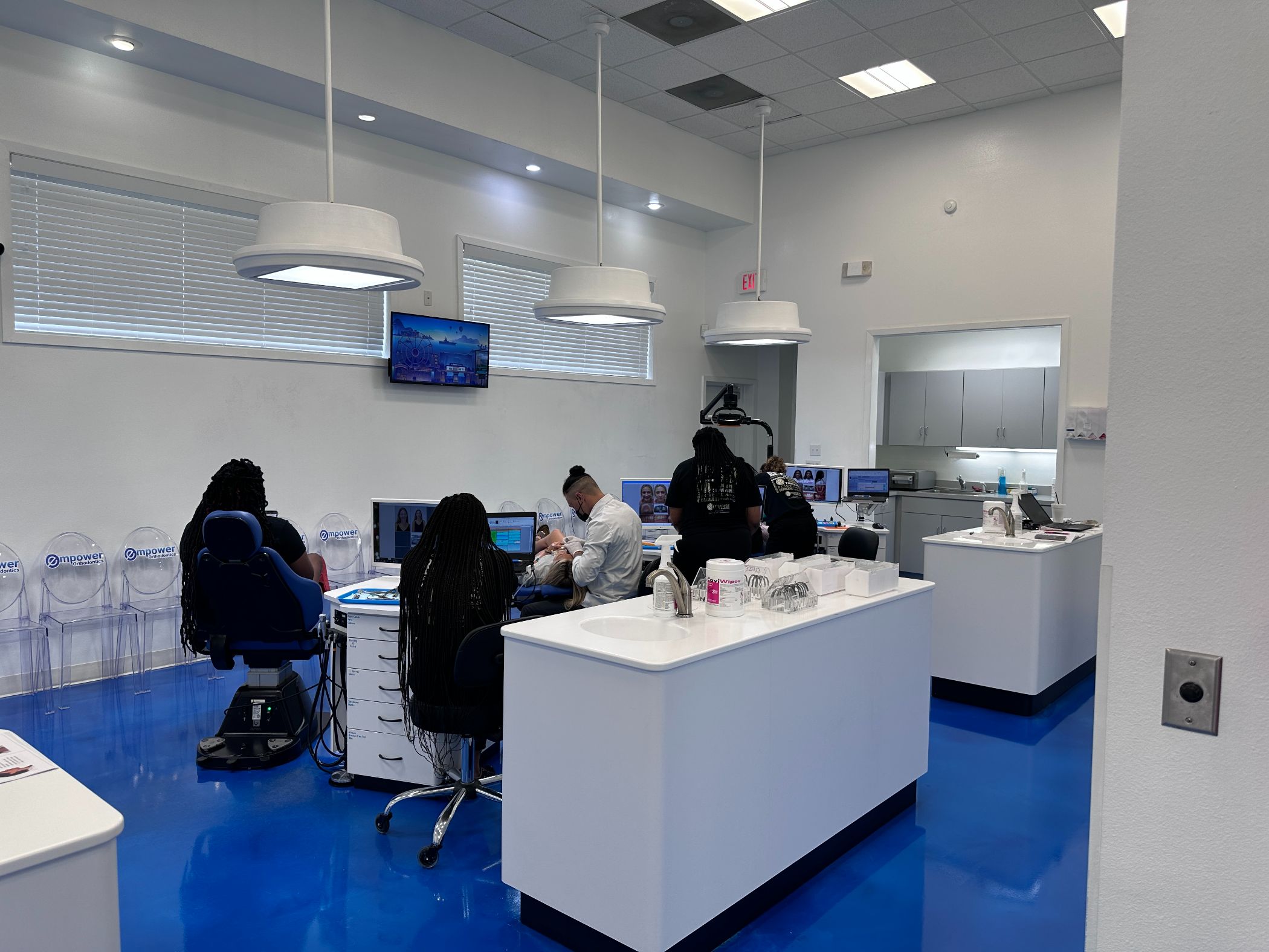 Financial Info
Best Price Guarantee With Affordable Payment options
We will beat any local competitor's written quote for the same services by 5%. Just bring us the quote. We want you to know you're getting the best value for your investment!
Payment Plans
As a father, Dr. Tim has a special interest in providing affordable financing for orthodontic care for your family. We will work with you on ways to afford a beautiful and healthy smile. We'll create a payment plan that fits your budget, and you will know what to expect before beginning treatment. We offer 0% interest in-house financing to all of our patients and all payment plans. This includes traditional braces as well as Invisalign. Monthly auto-draft is required for all patients, and our fee is based on the end result as well as the quality of care received at Dr. Tim's office. We will make the most of the valuable time that you have set aside from your busy schedule to meet with us!
We also work with patients who have Health Saving Accounts (HSA) and/or Flexible Spending Accounts (FSA or other pre-tax dollar plans) to design creative contracts in an effort to utilize the maximum benefits from these plans. We strongly recommend you research and discuss the details with your Human Resources prior to your initial appointment.
We accept all credit cards, CareCredit, cash, and checks for payment methods.
Discounts we Offer:
Family Members of Patients: 10%
Paid in Full Discounts: 5%
Our Local Hero's Program: 25%
Promotional Community Coupon
Insurance Discounts
*Please note that only one discount may be applied to the cost of treatment. For more information, please contact our team.
Local Hero's Program
Because we value our community and the great people who help it to run smoothly, we offer a special 25% treatment discount to individuals who are (or are family members of):
Nurses
First Responders
Police
Firefighters
Teachers
Dental Staff
Active Military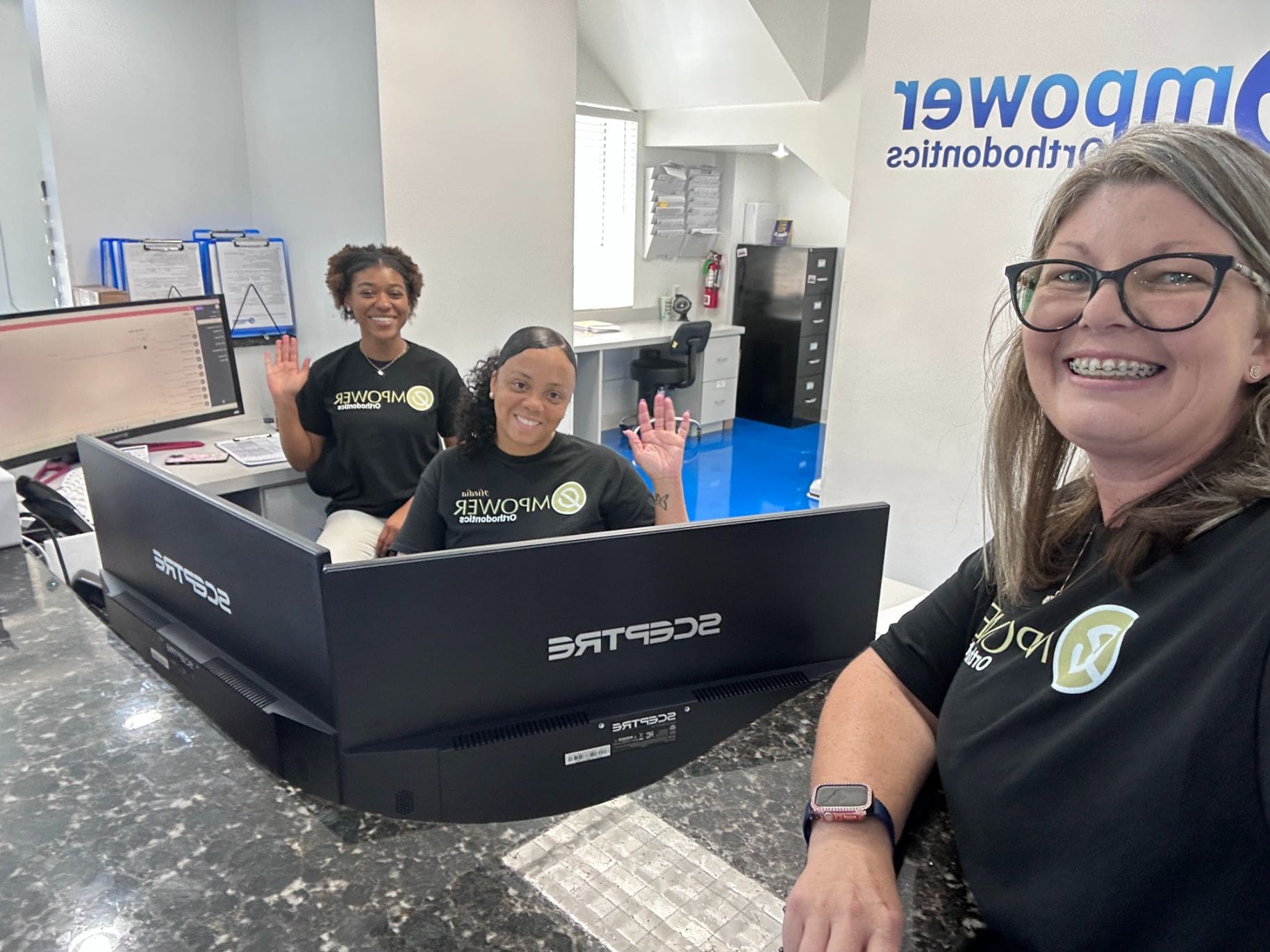 Insurance
We work hard to maximize your orthodontic benefit for you! If your insurance covers orthodontic treatment then your personal cost will be less. We will verify your benefits prior to your initial exam. This allows us to present our financial options to you with an estimate of insurance coverage.
Here are some of the insurance plans we work with. For questions and assistance regarding your specific insurance plan, please contact our team for more information. 32 Dental
Boone Chapman
CoreSource
Coventry
FEDVIP
Group Benefit Services
Prudential
SRC (Strategic Resource Company)
Starmark Dental Benefits
Starmount Life
Sunlife Dental Network
Trustmark Ins Company
United Medical Resources, Inc. (UMR)
Alicare Inc
Allegeant
Allied Benefit Systems Inc
Beer Industry Local Union 703 Health and Welfare Fund
Benemax
Boone Chapman
CDS Group Health
Chesterfield Resources Inc
CoreSource
Coventry National Network Mail Handlers Benefit Plan
Group & Pension Administrators
Health Plans Inc
Healthscope Benefits
Hometown Health Plan
HSBA Inc
Land of Lincoln Health
Liberty Dental Plan
Loomis
Midwest Operating Engineers Local 150
National Elevator Industry Health Benefit Plan
NECA IBEW Welfare Trust Fund
Pan American Life
Partners Benefit Group
Premier Access
Professional Benefit Administrators Inc (PBA)
Prominence Health Plan (Formerly Saint Mary's Health Pl
Teamsters Local 710 Health Welfare & Pension Fund
United Healthcare
United Medical Resources, Inc. (UMR)
BCBS of Alabama
BCBS of Louisiana
BCBS of Minnesota
BCBS of Rhode Island
Colonial Life Dental
Dental Network of America
Diversified Dental
First Dental Health
Life & Specialty Ventures LLC/Arkansas BCBS
Life & Specialty Ventures LLC/Florida Blue & Combined L
Life & Specialty Ventures LLC/Hawaii Medical Services As
Lincoln Financial
Operating Engineers Trust Fund
Solstice Benefits, Inc.
Starmount
Sunlife Dental Network
Tricare
Unum
Unum DentalSM
Aetna PDN

32 Dental
Boone Chapman
CoreSource
Coventry
FEDVIP
Group Benefit Services
Prudential
SRC (Strategic Resource Company)
Starmark Dental Benefits
Starmount Life
Sunlife Dental Network
Trustmark Ins Company
United Medical Resources, Inc. (UMR)

Delta DPO/PPO
Guardian DentalGuard

Alicare Inc
Allegeant
Allied Benefit Systems Inc
Beer Industry Local Union 703 Health and Welfare Fund
Benemax
Boone Chapman
CDS Group Health
Chesterfield Resources Inc
CoreSource
Coventry National Network Mail Handlers Benefit Plan
Group & Pension Administrators
Health Plans Inc
Healthscope Benefits
Hometown Health Plan
HSBA Inc
Land of Lincoln Health
Liberty Dental Plan
Loomis
Midwest Operating Engineers Local 150
National Elevator Industry Health Benefit Plan
NECA IBEW Welfare Trust Fund
Pan American Life
Partners Benefit Group
Premier Access
Professional Benefit Administrators Inc (PBA)
Prominence Health Plan (Formerly Saint Mary's Health Pl
Teamsters Local 710 Health Welfare & Pension Fund
United Healthcare
United Medical Resources, Inc. (UMR)

Metlife PDP
United Concordia NFFS

BCBS of Alabama
BCBS of Louisiana
BCBS of Minnesota
BCBS of Rhode Island
Colonial Life Dental
Dental Network of America
Diversified Dental
First Dental Health
Life & Specialty Ventures LLC/Arkansas BCBS
Life & Specialty Ventures LLC/Florida Blue & Combined Li
Life & Specialty Ventures LLC/Hawaii Medical Services As
Lincoln Financial
Operating Engineers Trust Fund
Solstice Benefits, Inc.
Starmount
Sunlife Dental Network
Tricare
Unum
Unum DentalSM

MCNA Dental